Good afternoon!  I know I've been a little slower posting lately but I needed a little break and to slow down just a tad while real life adjusted.  With the holidays and then back to back birthdays in the home, plus a little gaming – I'm now recharged and back to posting regularly!
Today I have the OPI 50 Shades of Grey Collection to share with you. OPI is launching their new Limited-Edition Nail Lacquers Inspired by Universal Pictures and Focus Features' Movie FiftyShades of Grey, the hotly anticipated film adaptation of the worldwide bestselling book by E L James. Available in January 2015, the collection includes five gray nail lacquers in varying shades and textures, along with one rich red hue, to represent passion. Fifty Shades of Grey arrives in theaters on Valentine's Day weekend of 2015. This collection embodies the film's passion and power in six beautiful shades.
 I'll be honest, I've never read the books, have no desire to see the movie, but I love grey polish, so I was still happy to see the collection.
We'll jump right in!
OPI Cement The Deal
OPI Cement the Deal is a cool toned light grey creme.  Perfect application and I only needed 2 coats for these photos.
OPI Embrace the Gray
OPI Embrace The Gray is a medium grey creme.  Like Cement The Deal, application was perfect and I used 2 coats for these photos.
OPI Dark Side Of The Mood
OPI Dark Side Of THe Mood is a deep charcoal creme with hints of blue in it.  I love this shade, but the formula left me a little disappointed.  I had to do thin coats, otherwise the polish started to pool in my cuticles.
I used 3 thin coats for these photos and the end look is really nice, but I had to be careful applying it.  If you pick up too much polish on the brush, be ready for some cuticle cleanup.
OPI My Silk Tie
OPI My Silk Tie is a pale shimmery silver.  This is a really pretty shade and lighter than most silvers I own, but as you can see – brushstrokes are visible.  I used 3 thin coats for these photos.  The formula is a tad sheer but it builds up nicely.
OPI Shine For Me
OPI Shine For Me is a silver metallic foil with blue glitter mixed in.  Shine for Me is lightly textured and I used 2 coats for these photos.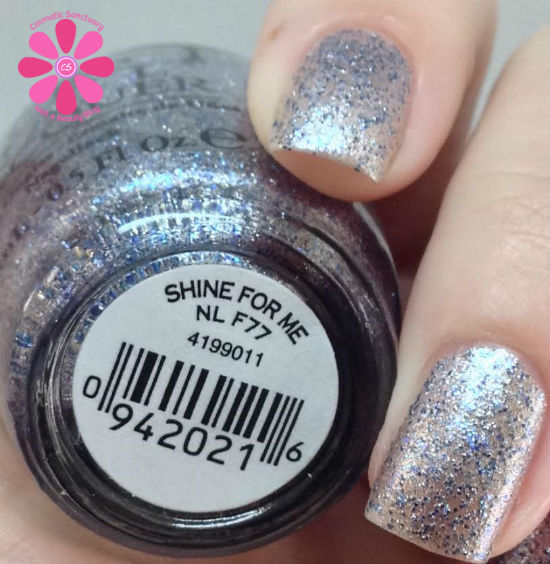 OPI Romantically Involved
OPI Romantically Involved is the only non grey type tone in the collection which represents passion.  This is a fairly classic warm toned red creme.  I used 2 coats for these photos.
Overview
If you like grey shades this is a decent collection.  I personally do like true grey polishes and these are welcome additions.  Overall application was pretty good aside from Dark Side Of The Mood being a little runny and brush strokes in My Silk Tie.
The collection will be available beginning January 2015 for a limited time only.
Nail lacquers will retail for $9.50 ($11.50 CAN) each at Professional Salons, including Beauty Brands, Chatters, Dillard's, Regis, ULTA and ulta.com.