This post has been sponsored by the PRIMP Network. All opinions are my own
30 days ago I started a bit of a skincare challenge with the PMD Beauty Personal MicroDerm device.  Now it's been 30 days, so we're going to look at my results!
Just for a quick overview, in case you missed the initial post,  I recently partnered with PMD Beauty to try out their Personal MicroDerm device! Now I can take care of my skin on a professional level in the comfort of my home AND on my own time.
Microdermabrasion removes dead, dull cells from the surface of the skin and over time it can diminish appearance of fine lines, wrinkles, pore size, blemishes & dark spots.   Once this barrier of dead and dull skin cells are removed, skin care products can penetrate 20X deeper which maximizes the benefits of skin care.
Since we're removing a layer of dead and dull skin cells, it's recommended to only use the PMD Beauty Personal MicroDerm device once a week.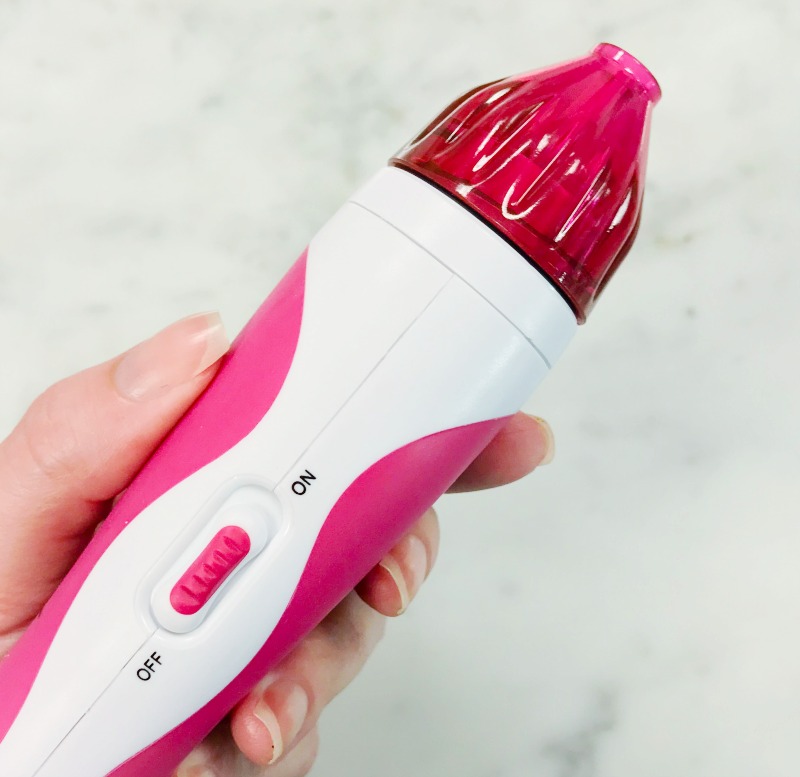 PMD Beauty Personal MicroDerm device is a tool that combines patented spinning disc technology with perfectly calibrated vacuum suction to leave your skin looking and feeling better.  The patented spinning discs are embedded with aluminum oxide crystals that exfoliate the dead skin cells from the surface of the skin. The suction helps to increase circulation and triggers the skin's natural healing process which boosts collagen and elastin leaving skin firm and radiant.
So I've been using the Personal MicroDerm device twice a week for 30 days now, and my results are actually really good. I never had great skin. I have large pores, still have small acne breakouts and just a very uneven appearance. My skin is one of my biggest issues. I think that's why I gravitated towards nails in the beauty realm for blogging – I didn't have to show my face as much.
After 30 days, here is my 'before & after' I didn't do a full face, just a closeup of my cheek area and I got kind of up close and personal so you could see my skin's condition a little better. Farther away it wasn't as noticeable how bad it was beforehand.
The lighting was different for these (morning was taken in the morning and after was at night with artificial lighting. Aside from that though, there has been major improvement in my skins texture and pores.
I will definitely be continuing on with my PMD Device since I do see an actual difference in my skins texture, and let's face it – my skin was pretty sad in that before photo.
If you are a working mom like me, or just someone who's always running around and doesn't have time for appointments – this may just be the perfect thing for you!
Looking for a Personal MicroDerm device for yourself? You can use the code PRIMP20 to receive 20% off your PMD Beauty order now!